Google Pixel 4A 128Gb (Unlocked) - Amazon
The Google Pixel 4a review is one of the best Google or even the best budget phone on sale right now! With a great display, software, amazing cameras, all for just 379$.
Cheap doesn't always mean bad
Tho the phone has only two cameras, one rear 12.2Mp camera, and one front 8Mp camera, they capture very great images, with so much details, impressive nightmode images.
All of this is thanks to the amazing Google software image processing, means you will get great photos in any situation, just raise and shot.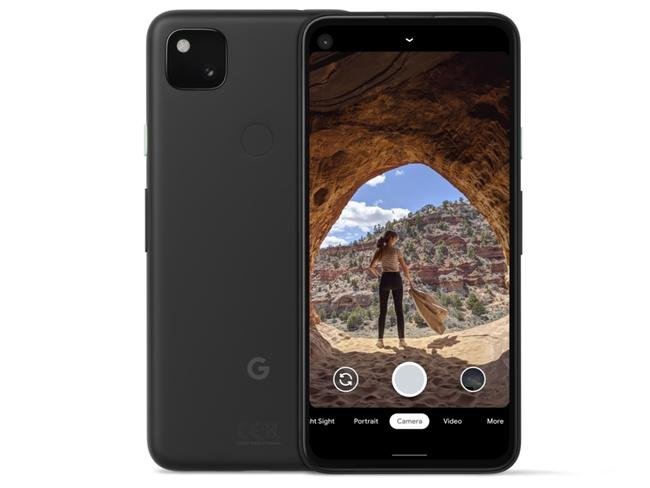 There is some modes in the cameras like, nightmode we talked about, panorama, portrait mode which gives background blur effect using only AI, which looks impressive, and much more.
For a small and budget phone, it has a decent battery, with a 3,140 mAh non-removable, which can last you for a whole day, in light-use of-course. Playing games or doing heavy stuff will drain the battery faster.
Also keeping Google Pixel 4a review apps running in the background will drain it more and more, also if keeping the AOD (Always On Display) will drain it even more.
The design of the Google Pixel 4a review, is very simple and minimalist, with nothing that is complicated or wow factor, it has one camera on the back, fingerprint sensor, with textures plastic finish, which is expected fro this price.
You can easily use it with one hand, and it's very light too with only 143g, the plastic sides and back gives it a firm grip.
It's a 5.81″ OLED display FHD+ display, with a hole punch cutout for the camera on the top left side. The screen itself is very bright and clear outdoors, with great colors.
The display it's designed to look like a whole screen without and notch or chin, and did a very good job on that, increasing the size the all around bezels, to make it all the same, gives it a great unique look, which looks very nice.
The Google pixel 4a review, comes with good enough processor for easy and for light use, the Qualcomm Snapdragon 730, 6Gb of RAM, and a 128Gb of storage, that's the only option available right now.
Stock android 10 or now 11 makes using the phone super fast, it's very optimized by Google to make use of the low processor. But for intense games the phone just can't handle.
There is a new version of the Google Pixel 4a with 5G which is available to buy.
for conclusion the phone is just great, the cameras so good for the price, the display look attractive, the build quality is expected for this price, the performance is not bad.
So should you get one? depends, if the storage enough for your use, and you don't do heavy work on it, then go for it, it's a very simply decision really.