The Google Pixel 6 leaks are all over the internet in the past couple of days, and it shocked the tech world, with a whole new pixel design, display, and especially the cameras.
Design and first renders leaks
The leaks shows a big display probably around 5.5″ to 6.1″, with a hole cut camera in the top center of the display.
The display looks like it have a slight curved edges, but it looks not too much curve glass, like the OnePlus 7 Pro or the OnePlus 8 Pro.
And it even looks like the device has an under screen fingerprint sensor, which is first on a Pixel device.
We can see from the Google Pixel 6 leaks, that the cameras will be the biggest change, we see a big horizontal design, which is unique like no other device.
The leaks show two devices, one with 3 cameras modules, and the other with 2 cameras, which we can assume one is Pro module, and the other normal, smaller one.
We can see different colors than before too, more saturated colors on top of the camera module, and below that more brighter color, which in our opinions, it looks very nice in the renders.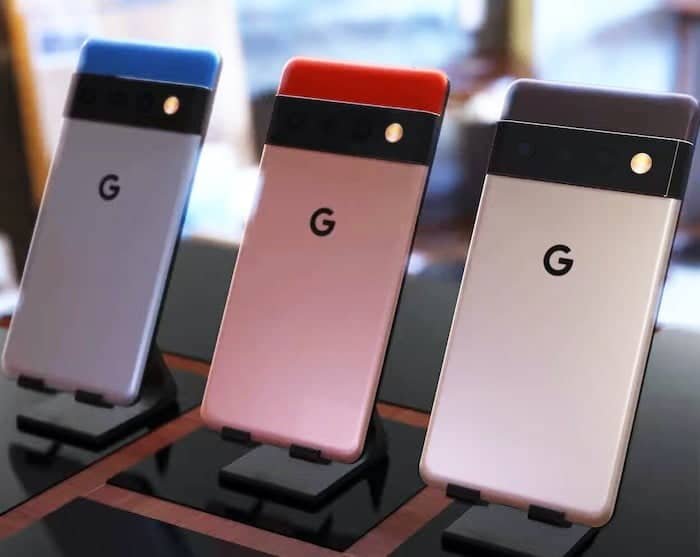 We saw in the Google Pixel 6 leaks, that it is running a different version of android, which is android 12, you can see in the lock screen, big clock numbers.
Android 12 has a lot of new animations, and Google says that the animations are around 20% faster, even on older devices, which is great to hear.
We can see that different wallpapers change the theme of the device, changing the lock screen, notifications center, and the switches and buttons colors, to match the theme of the device.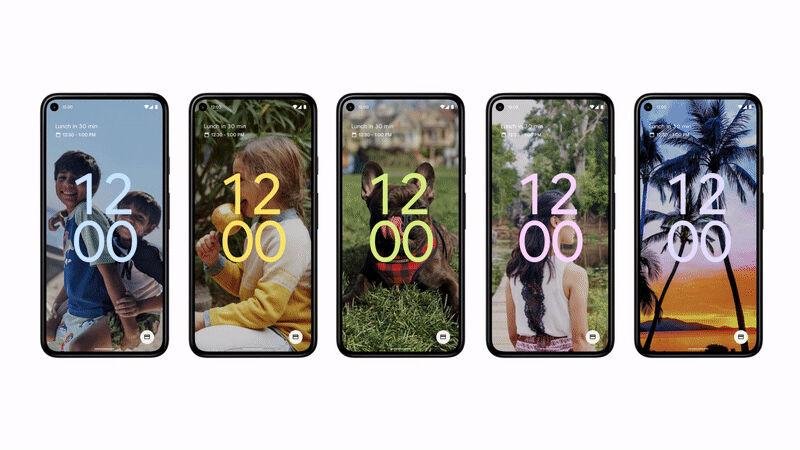 The google pixel 6 leaks, and the android 12, shows a new notifications center and toggles look, with big two row round edges toggles, rounded and bigger notifications and music player. and it follows the device theme in color.
This new look is somewhat more useful, as you can see under each toggle little description.
The Google Pixel 6 leaks rumored to have a Google own chipset, with a code name "WhiteChapel", and they gonna try to compete with Apple own silicon on the iPhone.
On the other hand they can use Snapdragon chipsets, we can't know for sure until we get the official Google announcement of the device.
Google Pixel 6 leaks and renderns shows a whole new look, design, and cameras, with android 12 it will be a great device.
Tell us what you think of the Google Pixel 6 down below.