OnePlus 7 Pro 256Gb 8Gb (Unlocked, T-Mobile) - Amazon
OnePlus 7 Pro 256Gb 8Gb (Unlocked, Global) - Amazon
The OnePlus 7 Pro is an amazing device, with many great features, incredible display, very good battery life and awesome stereo sound.
Every new phone needs to learn from OnePlus, it has 6.67 inch AMOLED display, 1440×3120 pixels, and first AMOLED with 90Hz display.
The 90Hz gives the phone buttery smooth scrolling, and using the phone in general, you can compare 90Hz vs 60Hz like photographers compare 24Fps vs 60Fps, big difference.
The OnePlus 7 Pro has under the display fingerprint sensor that is super fast, you can unlock the phone in just 0.21sec, has also, face unlock, or the normal pattern or code pin.
Phone comes with a dual stereo speakers that is powered by Dolby Atmos. They give clear and powerful sound that enhances you listening experience.
OnePlus 7 Pro review, cameras, it has a 3 camera setup, the main camera has 48MP, 2160p, f/1.6 and OIS. The second camera is 8MP, telephoto, 3x optical zoom with OIS, the last one has 16Mp, 17mm ultra-wide, which is awesome!
And we cant forget the selfie camera, which is not visible no where, that's because OnePlus wanted to try something better than the rest of the industry. The selfie camera is a popup that rises only when you need to use it.
OnePlus 7 Pro review, the phone is filled with the most powerful chip in 2019, the snapdragon 855, which adapts to the way you use your phone. By playing video games with heavy graphics, or for just using the phone, it's more powerful than ever.
It comes with 6Gb up to 12Gb of RAM! that's more than most computers! More RAM means more multitasking, more apps stay running in the background, and doesn't close automatically after you exit it. No need to free up space.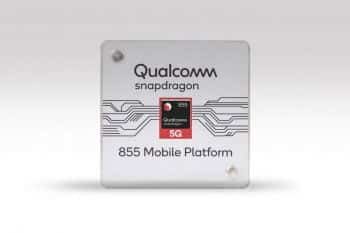 The can store up to 256Gb of data, the lowest option is 128Gb which is still more than more expensive phones. With UFS 3.0 is faster files storage for moving files, copying, or just anything.
OnePlus 7 Pro review, phone has a 4000mAh battery, that can last most of the day, that's my experience with the device. the device even comes with 30W power brick, that can charge the phone in a super fast charging speed.
Warp charge 30 is a technology that get's your phone ready in just 20 mins! while keeping the phone cool with liquid cooling inside the phone, and even if your charging it while using it or playing games.
So, what i think of the one OnePlus 7 Pro? well simply it's an awesome and beautiful device, with high specs, gorgeous display, popup camera, and more. What do you need more than that?