The Samsung Galaxy s20 ultra review, is the number one of Samsung flagships lineup, above the s20, s20 Plus, and the s20FE. the phone built in with 5G, powerful processor, display, specs, and an amazing camera. Let's talk about it.
the phone has 5 cameras, 4 on the back, and one on front. The main camera is the main difference between this phone and the rest of the s20 lineup, it's a 108Mp main camera, with 100x zoom, which may look silly, but trust me, it's not, sometimes.
Because don't expect it to be amazing all the time, you need good and fair lighting so the sensor can use it's full potential, and the 100x zoom is very clear and sharp with good lighting, even with no good lighting, it's still more clear than rest of the cameras.
The Samsung Galaxy s20 Ultra review, also has the ultra wide 12Mp camera, optical telephoto 48Mp, and a time of flight camera to help process depth info.
 Nothing much to say about these camera, just that they are great cameras, with nightmode, can take crispy, sharp, colorful and very detailed images.
The design may not be the most attractive in the field, especially with that rear camera bump, but the Samsung Galaxy s20 Ultra review, feels solid and premium, that's what you need to expect at least with a 1000$+ phone. with a bright and almost a full screen to body ratio, hole punch camera is smaller, and in the center.
It is sealed good with an IP68 rating water and dust resistant, gorilla glass 6. The phone is available only in two colors, grey, and black.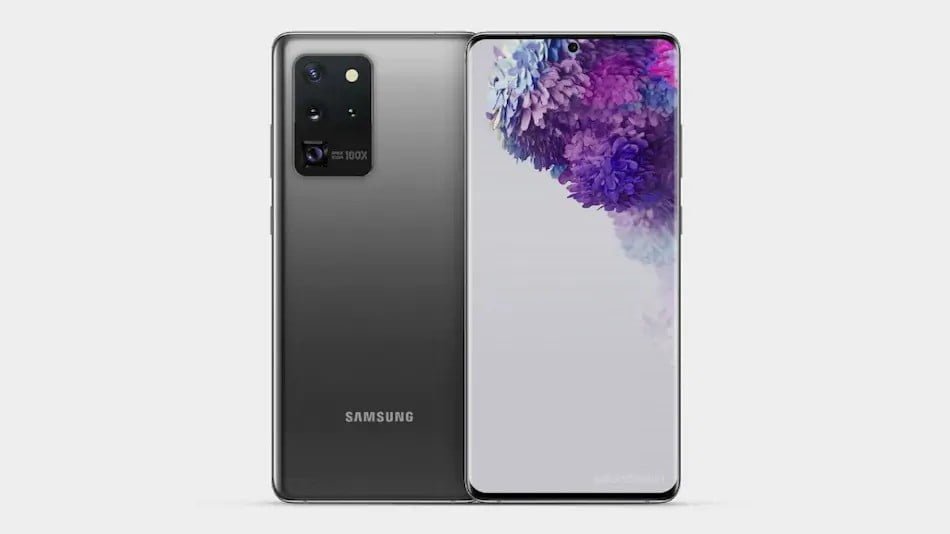 Samsung Galaxy s20 Ultra review screen is on another level from the competition, with a massive 6.9″ dynamic AMOLED infinity O-screen, and a 120Hz refresh rate, which is expected to see from a flagship in 2020.
The 120Hz gives you smoother use of the phone, from scrolling, typing, using regular apps, gaming, reading, watching videos, everything you do would be much smoother, and you cant go back after this.
Well, you can change it to downgrade it to 60Hz fro some reason, you may do so if you just want to save some little of battery life.
It has a massive 5,000 mAh battery, which is huge, and should at least last you the whole day easily and without a problem. Unless you are using it heavily playing games 24/7 then any phone won't last much.
Galaxy s20 ultra is rocking Qualcomm Snapdragon 865, which is the first phone to do so, it comes with 12Gb of RAM up to 16Gb of RAM! which is more than most PC's! and a 128Gb of storage up to 512Gb, and a microSD up to 1TB!
The phone will keep up with everything that you throw at it, it won't lag a bit, and will stay buttery smooth with the 120Hz all the time.
So, don't worry about it going slow or lagging, with Samsung software and memory management it won't slow down at all.
So, the Galaxy s20 ultra is a great device and all, with powerful specs, and amazing display. But for the price 1399$ i don't think it's worth that much, but am i to judge? try one out at the Samsung store and check it for your self 🙂